Our condiments are produced with the same Traditional Balsamic Vinegar method using raw materials of the highest quality and 100% natural, exposed to various wooden barrels that release their natural aromas and without the addition of sugars, colouring, preservatives or sulphites.
Our RESERVA condiments take their names from historic locales in Montericco. Depending on the variety, density or type of aging, they are suitable for various combinations in raw and cooked dishes. They are available packaged or unpackaged in 100ml or 250ml.
The BOTTI condiments are a simpler product, made as always from the grape must typical of the Reggio Emilia region and mixed with wine vinegar according to three different aging processes. Available in bottles of 250ml.
Finally, our &BIANCO is a also a product of grape must and wine vinegar with a sweet tanginess. Available in bottles of 250ml. BIANCO with organic Thyme also available.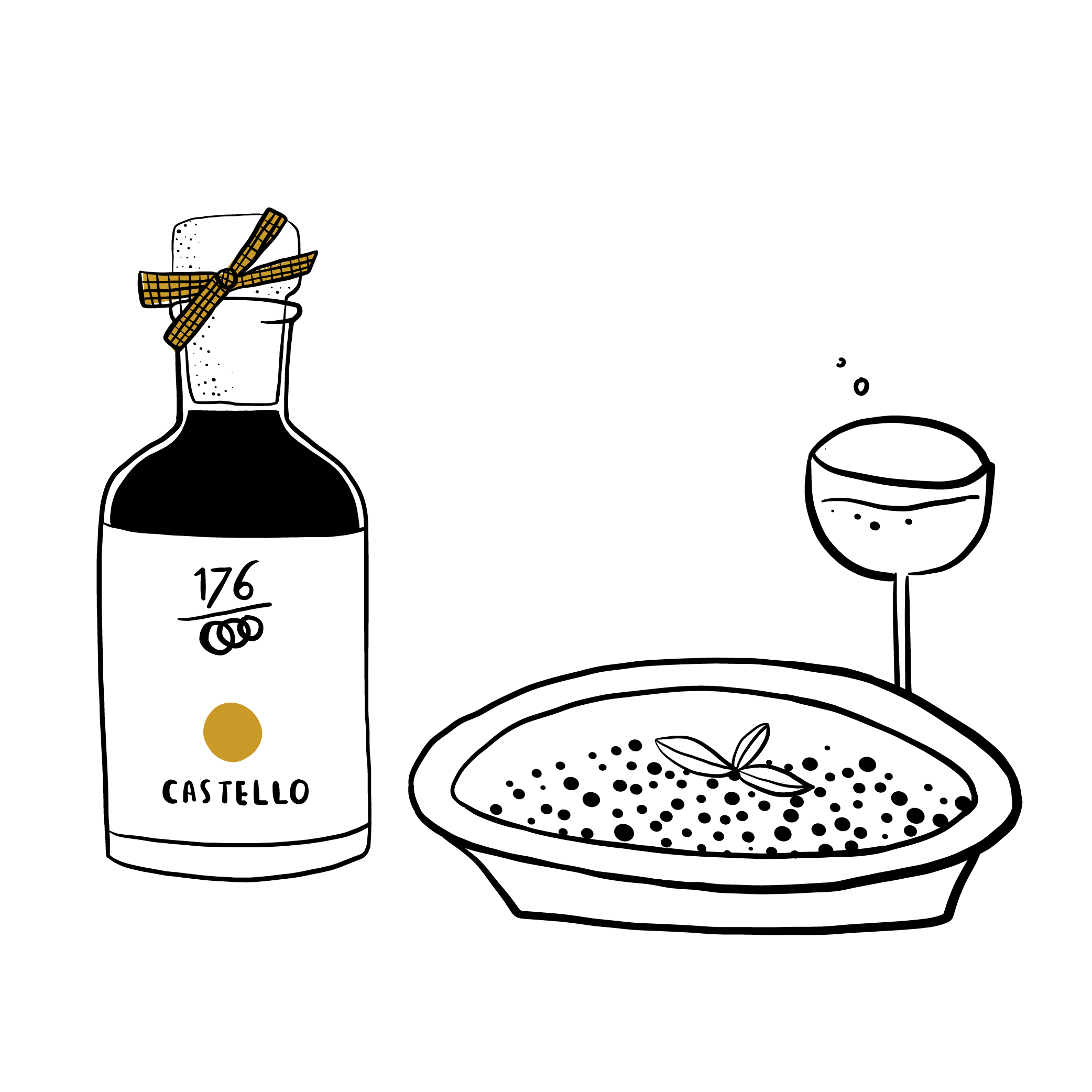 Castle
The oldest, densest and sweetest of the three, naturally rich in aroma and taste. To use with aged and seasoned cheeses, rice dishes and dainty desserts.
Ca' da Vento
Less concentrated than Castle while still maintaining a certain density, it can be used to enhance both cooked and raw dishes.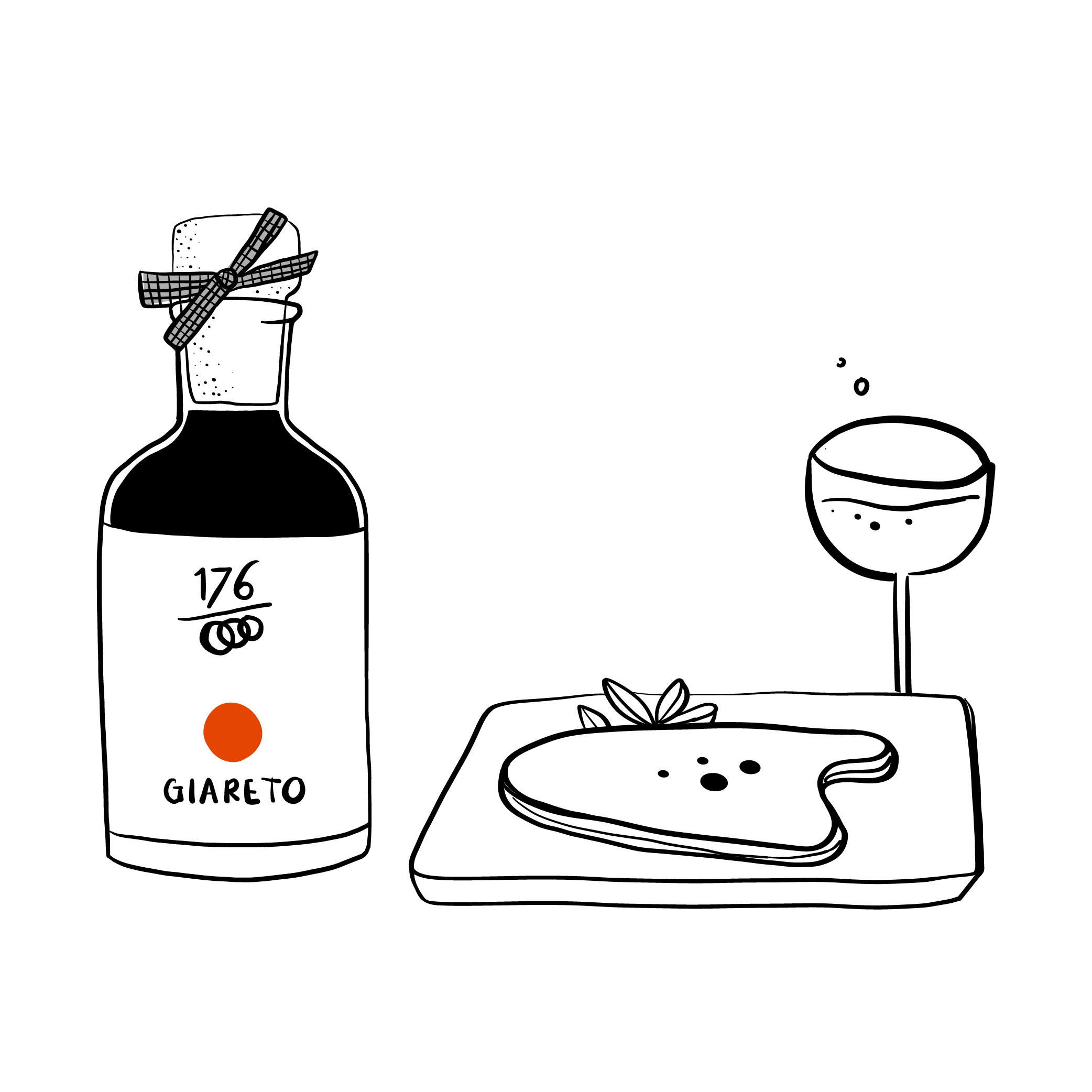 GIARETO
It is the most vinegary of the three, its simple and delicate scent and pleasantly intense acidity make it perfect for dips, salads and marinades.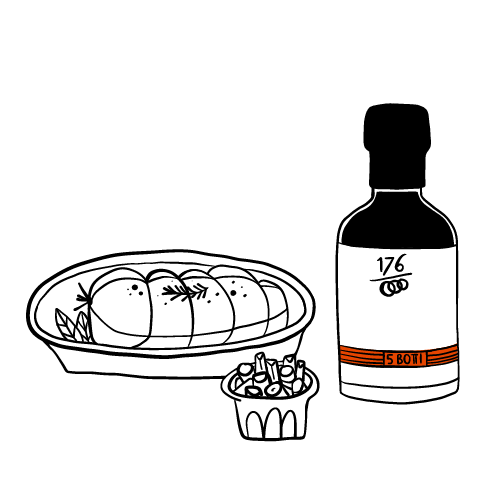 5 Barrels
An intense, harmonious and pleasantly acidic flavor, 5 Barrels is perfect to add at the end of cooking, perhaps to roast meats or vegetables or directly to carpaccio and seafood salads.
10 Barrels
Smoothly balanced with less pronounced acidity, 10 barrels is excellent on cooked caponata vegetables, omelettes and soft cheeses.
15 Barrels
A fuller and rounder taste, 15 Barrels has a very low acidity and therefore softer flavor. Perfect on risotto, egg pasta, white meats or on tarts.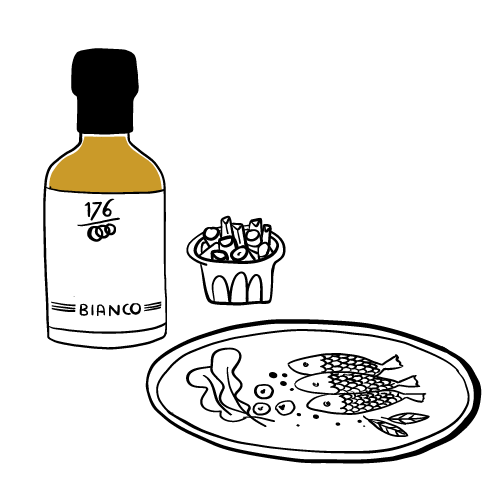 &White
Balanced white wine dressing, it pleasantly enriches all dishes.